St. Leonard's Furniture Designs
Here is where you are able to enjoy the story of the proposed St Leonards furniture so far. You can follow their creation and if you wish join in with the debate. Reverend Thompson has thought long and hard on how these pieces should contribute to the church. You can watch the video of the inception of the idea and how the Artist impression begins to bring the pieces to life.
I hope you like our ideas and would love to hear your views.
Warmest regards, Nigel
Drawings created for the initial designs - more details
Age old skills that will be used to create the St. Leonards furniture collection - more details
St. Leonards Church - more details
Find out more about our inspiration.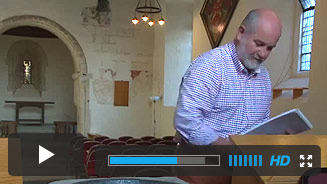 Watch how the brief was created.